News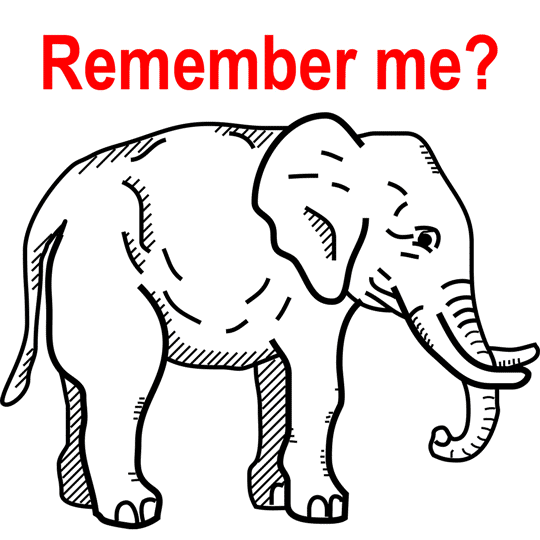 *** WADDINGTON TESTS and back-up resource materials are vital for careful teacher-created individualised student workbooks for:
[] Spelling/reading/writing [NOW AVAILABLE - FREE BASE WORDS LEVEL A STUDENT WORKBOOK FOR EVERY CHILD IN AUSTRALIA - 34 Weeks of essential spelling and written language work with weekly dictation tests based on the 400 most commonly used words]
[] Maths (see free student maths workbooks for most ages and grades)

With NAPLAN cancelled completely for 2020 as decided by COAG 20/3/2020 and school closures - individualised, easy to use workbooks which students can use at home and progress a page at a time once seen (e.g. via simple Facetime or picture send - mobile phone, email etc.. depending on the student's home technology) and marked (e.g. returned via picture send and/or with PDF extension work), will keep the teacher-student relationship strong and the learning properly controlled and targeted for real consolidation and maximum progress, accommodating all students equitably, regardless of their access to technology, location or financial status.

*** FACE MASKS - New stock arrival of CE certified face masks here but at increased cost - sorry. Please be aware that some masks appearing elsewhere may be "civilian grade" or not at, or exceeding, Level 1 CE BFE 95 with melt blown filter layering.

*** HANDS FIRST HAND SANITISER - 5L bulk bottles , 150ml bottles (temp. replacement for 50ml and 200ml - still interchangeable with dispenser brackets) , 2L bottles and wall dispensers (including new auto sensing no-touch dispensers) now available.
IMPORTANT :
- Wash hands with soap and running water regularly (see Apple Fresh Liquid Soap with 1% QUAT Disinfectant now available here) and/or use hand sanitisers or cetrimide towelettes with chlorhexidine after touching foreign surfaces.
- Don't touch your face outside of your safe isolation place unless you've washed them first. 
- Keep social distance more than 1.5m to 1 person only at a time.
- Wipe over items entering your safe place of isolation, with disinfectant.
- Consider using a face mask to protect yourself and others when outside your safe place of isolation.
See new COVID-19 virus info link in red below for further up-to-date info. 

Returning customers now log-in using their email address as their Username/ID (instead of old account number) and existing password. Account customers can change their login Username/ID and/or password to something else via the My Account menu link once logged in, at any time. Please contact us if you have trouble.
We've reduced a lot of prices by offering special tier website pricing and you can use the price selector (top left of page) to view with or without GST.

Our new loyalty rewards $$ program will directly reward you with points when ordering via our website which can be spent on anything you like.
Products are now organised in categories and they can be searched, displayed, compared and sorted in useful ways. Like before, they'll first sort alphabetically, reflecting our easy product organisation and SKU codes, straight-forward brochures and kit content list labels for easy re-ordering.
To round-off your better shopping experience, we have one-page checkout, automated payment gateways with credit card and Paypal fees reduced, fee-free PayID and direct bank transfer options and all deliveries are tracked live via Australia Post's eParcel.

We hope you find the built-in social networking and reviews useful and would love to hear your feedback on any of the changes we have made.


FREE 

Basic First Aid Notes - February 2020 update which now includes information for bushfire smoke, leech removal and late 2019 ARC guidelines for crush injury response and updated treatment for shock.
CORONAVIRUS - COVID-19 - IMPORTANT GOVERNMENT INFORMATION

FREE 

 c21 Communication eBooks for all Australian states - fully editable with MS Word. Teaches students how to plan and use a diary, which they control and share with parents, whilst also documenting their own reading, tests, work examples and progress evidence through-out the year. 2020 UPDATES NOW AVAILABLE - free to all registered users of our Waddington Diagnostic Standard and Advanced Reading & Spelling Tests Third Edition - Download links on page 130. We recommend users always grab the latest update for their state each year.

FREE 

 Official First Aider Badge given upon request and included free of charge in any 2020 physically delivered first aid order until 2020 promotional units run out. Please let us know (e.g. via the shopping cart notes field) if you'd like a free badge included with your order.


2020 First Aid Kits
Small Kits
Small Essential Kit | Bum Bag Essential Kit | Small Travel / Work Kit
Workplace / Large Kits
Essential Work Kit | Comprehensive Work Kit | Large Workplace Education Kit | Home Off-Road / Work Kit 
Sports Kits
Small / Basic Sports Kit | Large Sports Kit
Kit Containers & Add-on Modules
Container Range | Add-On Modules

1920s Victor Harbor Beach House

An historically traditional group stay holiday home with absolute beach front access, facilities for the disabled and within easy walking distance to all major attractions at beautiful Victor Harbor, South Australia. Click here for more information. A great place to stay for student and adult groups. Book your next staff conference, student camp or family get-together via LJ Hooker Victor Harbor - ph (08) 85521944 or email Narelle Stewart holiday.victorharbor@ljh.com.au.

Are you being sampled for copyright? If so, remember to attribute ALL copying of our works under Statutory Licence, as per our Terms of Use, so we can continue to give you easy to copy resources which are not time limited or restricted to subscription! We depend on you!